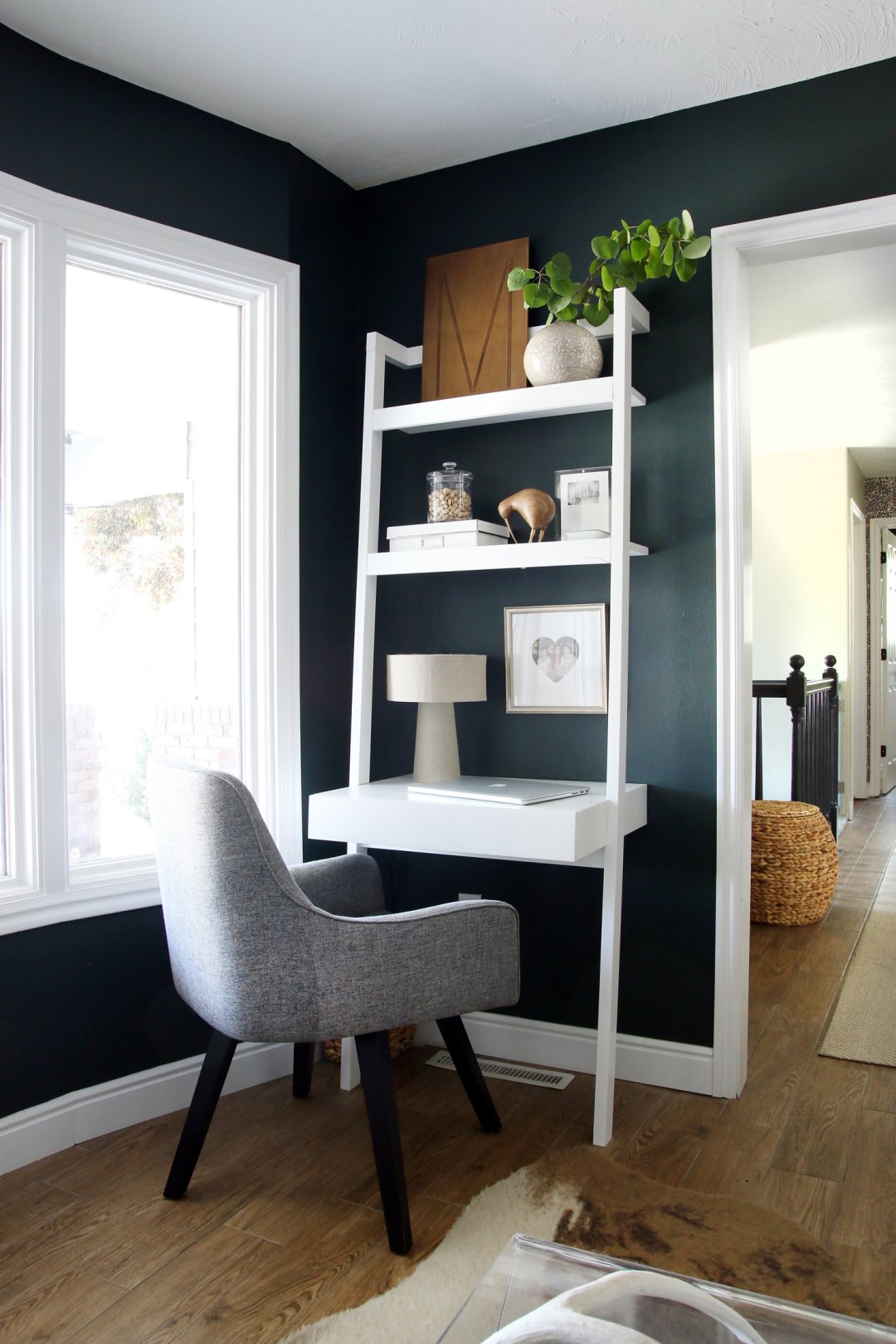 You think you need an extra room for your office? think again all you need is to find a spot that you can turn in to a great minimal office.
Here are three thinks to look for
Shop for a small desk.
Identify an underused part of your home to use.
If you have one to spare, consider converting a closet into an office.
Ikea is a great option for as small desk see it here
Yes if you have a closet you can definitely turn it in to your own office.
A great way to save space is by using a desk that rest against the wall, Ana White has plans for your DIY project, she clearly explains how you can build your own leaning ladder desk/organizer.